One week into a September that is already proving to be quite eventful, it is interesting to take a look at significant events that took place in Septembers of previous years in recent Jordanian history. The events we picked out are mainly political, and include highlights of everything from the Ottoman Empire, Palestinian-Israeli relations, the hotel bombings of 2005, and the Syrian War.
1918:
- Triple Entente forces defeat the Ottomans in Amman (and other cities)
- Arab forces seize Dera'a
1970:
- Black September: the conflict began when King Hussein of Jordan declared military rule in response to a fedayeen coup d'état to seize the West Bank, which had been annexed by Jordan in 1950.
Army troops loyal to King Hussein put down a revolt by Palestinian guerrillas, who demanded the ousting of the King.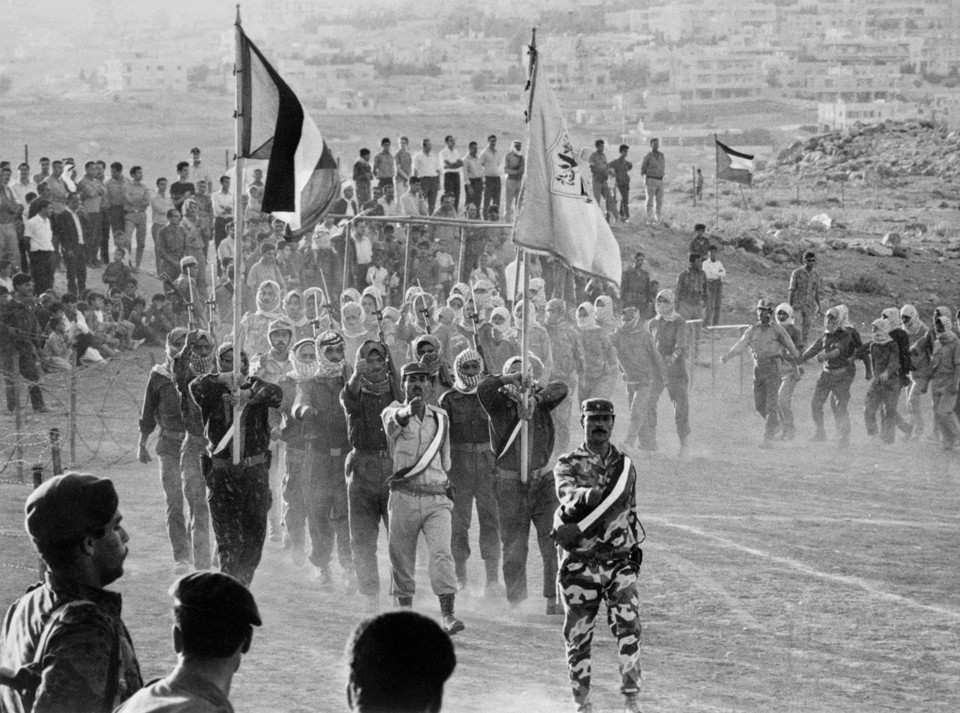 (AFP / East News)
This happened against a background of Israeli aggression on Jordan, and consequent internal tensions that arose in Jordan, and resulted in the deaths of 2,000 of Palestinians and expulsion of thousands more from Jordan, mainly to Lebanon.
1993:
- Israel and Jordan signed a framework for negotiations, a day after the signing of a PLO-Israeli peace accord.
1997:
- Khaled Mashaal, the political leader of Hamas, was chemically attacked by two men with forged Canadian passports in Amman. Hamas accused the men of being Israeli Mossad agents. Jordan's King Hussein intervened, forcing Israel to send the antidote that saved the Hamas leader's life and release the group's jailed founder in exchange for the freedom of its captured agents.
(AP)
- Jordan shut down 13 weekly newspapers for allegedly failing to maintain assets and cash.
2005:
- 12 Islamic militants screamed praise for the 9/11 attacks as a Jordanian court jailed them for up to three years for plotting terrorist strikes against the American and Israeli embassies.

- King Abdullah II of Jordan paid Pope Benedict XVI a visit, saying he wanted to foster an honest dialogue between the West and moderate Islam.
(Daily Express)
2006:
- Jordan sentenced 7 people to death for triple hotel bombings that killed 60 people in Amman the previous November. Sajida Al Rishawi (35), an Iraqi woman, was sentenced to death. 6 others were sentenced to death in absentia.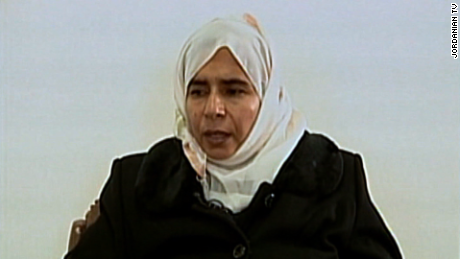 (CNN)
2012:
- Jordan and the UN's refugee agency issued an urgent call to international donors for $700 million to handle the rapidly rising number of Syrian refugees seeking safe haven in the country.
2014:
- US giant Noble Energy said Israel is to supply Jordan with natural gas from its vast Leviathan offshore gas field over a period of 15 years in a deal valued at $15 billion.
This lead to outrage across the Kingdom, and sparked massive and regular protests that continue today with slogans such as "the enemy's gas is occupation" and "blood does not become gas".
(Alghad)
- Jordan participates in the Syrian war for the first time, along with other Arab countries. This was in the form of strikes against Islamic State targets. The participation was escalated after Daesh's murder of Jordanian pilot Muath Al Kasasbeh.
The Syrian Observatory for Human Rights said at least 70 Daesh fighters were killed in strikes that hit at least 50 targets in Raqqa and Deir al-Zor and Hasakah provinces. It also said at least 50 fighters and 8 civilians were killed in strikes targeting al Qaeda's Syrian affiliate, the Nusra Front, in northern Aleppo and Idlib provinces.
Source: http://www.timelines.ws/countries/JORDAN.HTML